As preparations are finalised for a multi-million dollar development of the food and beverage manufacturing precinct on the Sunshine Coast, Turbine has announced the appointment of experienced FMCG CEO, Andrew Eves-Brown.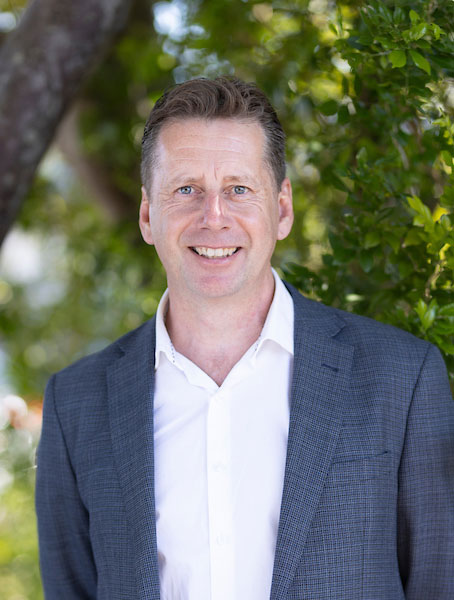 Mr Eves-Brown has over 20 years FMCG experience across General Management, Supply Chain and Operations and most recently held the position of Head of Economic Development at the Sunshine Coast Council, where he helped shape the future of the region through the Regional Economic Development Strategy review, supported the Sunshine Coast through the post-COVID recovery and was a strong supporter of the Sunshine Coast Biosphere championing how the UNESCO sustainability goals could be embedded in our community and lifestyle. 
"The Sunshine Coast has so much potential in terms of our food and beverage offering and TURBINE will turbocharge their growth. When complete, the TURBINE Precinct will be instrumental in removing many of the barriers faced by our small and medium businesses, helping them to grow and scale through shared infrastructure and manufacturing," Mr Eves-Brown said.
"In my current role, I have focussed on building collaboration between industry and within Council, because together we are so much stronger.
"Joining TURBINE at a time when the project is about to get underway is a once in a lifetime opportunity as the precinct is set to become one of the most important infrastructure assets in our region contributing significantly to our GRP.
"This project will create something that is truly innovative in Australia and I am delighted to be able to use my extensive background in food innovation and manufacturing to lead this project through to completion over the next few years," Mr Eves Brown said.
In 2021 TURBINE was successful in securing $8.78 million in Federal Government funding and when complete, the precinct will house manufacturing services, a research and development facility, warehousing and logistics, an expertise hub and an industry-specific training facility all of which are aimed at helping local food and beverage business scale up and develop the capability to expand into larger markets nationally and internationally.
And while this manufacturing precinct will focus on increasing productivity for local manufacturers, at the core of TURBINE is the creation of a space where collaboration can flourish, and innovation will drive new products and ideas.
Delighted at securing Mr Eves-Brown for the role, TURBINE Director and FAN Chair, Jacqui Price said, 
"As we start to finalise the next stages of the project, it was important for us to secure the talents of an experienced CEO who not only understood food and drink manufacturing but who understood the people and businesses who make up this ecosystem and Andrew fitted the bill perfectly.
"In his role as CEO at COYO and before that as COO at Gourmet Garden, Andrew was instrumental in the creation of FAN and there is probably no one that understands our industry better.
"As CEO of COYO, Andrew drove the strategy that established their products as a premium brand and saw the company more than quadruple in volume during his three-and-a-half-year tenure.  Prior to COYO, he held the role of COO at Gourmet Garden for 11 years helping grow the business from $20m to $100m prior to the company selling to McCormick, Herb and Spices. It is this business pedigree coupled with his commitment to collaboration that makes Andrew the perfect choice to lead TURBINE into the next phase and TURBINE'S Board are delighted Andrew will be leading the project," Ms Price said.
ENDS
For further information:
Jennifer Swaine
+61 (0) 438 952 830
Turbine Contact details
info@turbine.org.au
turbine.org.au